When you Google chalk lettering, the first name that comes up is Dana Tanamachi. She is a Texas-bred, Brooklyn-based graphic designer and letterer who enjoys living a quiet life and working with her hands. Her works are absolutely stunning. It is quite fascinating looking at her chalk lettering designs, knowing that the technique is not easy. On her website she mentioned few outstanding clients such as Google, Yahoo!, Rugby Ralph Lauren, The Ace Hotel, Tommy Hilfiger, West Elm, and Bloomingdale's. She is a great inspiration for chalk lettering. Dana Tanamachi is a Worthy Graphic Designer! Below are few of her works & time-lapse videos!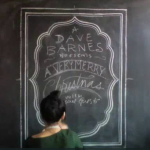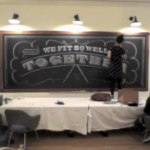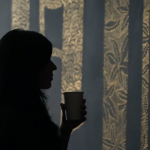 You want to know more about her? Go and visit her website tanamachistudio.com.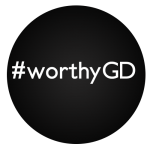 There are graphic designers that must be recognized therefor I create this section called #worthyGD. If you know a designer that his/her works are incredible, tweet about him/her by writing the name with
#worthyGD
.