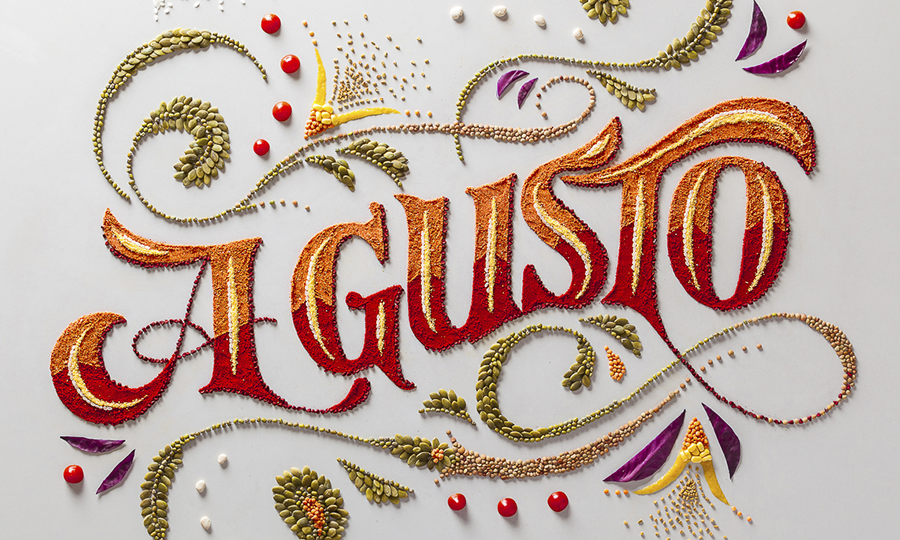 Typography. Food. Photo. Those three ingredients can make a wonderful design. I was browsing through Behance.net and I see this gorgeous typography from the thumbnail. I quickly clicked it to see what it is behind of this art. And I was amazed what I read from the summary:
Panco Sassano

(Graphic Designer/Illustrator),

Anna Keville Joyce

(Food Stylist/Illustrator), and

Agustín Nieto

(Photographer) team up to create a new, interdisciplinary food art and design project that incorporates various techniques of typography, food styling, and the illustrative Argentine art form of "fileteado". All currently based out of Buenos Aires, Argentina, each professional brings their unique expertise to develop a new artistic proposal. The project, entitled "A Gusto", highlights the innate flow of fileteado together with decorative letting design and an organic interpretation of food ingredients.

The food elements utilized to create the project include: sushi rice, cherry tomatoes, pumpkin seeds, beans, lentils purple cabbage, fenugreek, peach purée, corn kernels, himalayan salt, paprika, polenta, and achiote seeds

.
For this beautiful project with the help of Anna Keville Joyce and Agustín Nieto, I clamied Panco Sassano a true
worthy Graphic Designer
!
Check out his project at his website www.pancosassano.com.ar
Panco Sassano is a Graphic Designer, Illustrator, and Typographer originally from Mar de Plata, Argentina.  With extensive experience in visual identity and brand architecture, Panco currently works freelance out of Buenos Aires, Argentina, taking on visual identity projects as well as various illustration, calligraphy, letting, and typography design assignments for prominent design studios and advertising agencies in both Argentina and abroad.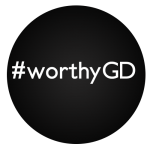 There are graphic designers that must be recognized therefor I create this section called #worthyGD. If you know a designer that his/her works are incredible, tweet about him/her by writing the name with
#worthyGD
.